The Real Housewives of Orange County Season 4 Episode 1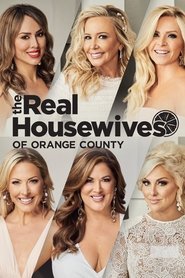 The Real Housewives of Orange County Season 4 Episode 1
In the fourth season premiere of Bravo's The Real Housewives of Orange County, Vicki Gunvalson's children, Michael and Briana, have moved back home for the summer. Vicki thinks about buying a yacht – a million dollar purchase and the only way to fund it is to sell the family's beloved Havasu home. Michael is all for it, but Briana hates the idea and wishes her mother would spend more time with her family instead of working all the time to pay for her lifestyle. Jeana Keough is stuck in the middle. Her daughter, Kara, is back for the summer after a tough freshman year at UC Berkeley. Her oldest son, Shane, is doing well in the minor leagues, while her youngest son, Colton, is a precocious Orange County teenager. As for her husband, Matt, they have been separated for a year, but Jeana lets him move back into the house, and he's not leaving any time soon. Jeana decides to redecorate the family room and her bedroom, the places most representing her relationship to Matt. She brings in a decorator who tells the former Playmate that it is time for her 20-year-old Playboy pictures to come down so that she may stop living in the past. And so Jeana's journey begins. These days, Tamra Barney is dealing with family issues, both new and old. After 15 years her mother, Sandy, is still mourning the breakup of her marriage to Tamra's estranged father. Tamra takes her mother to her plastic surgeon for a facelift consultation in hopes to jump-start her dating life. Meanwhile, her perpetually "lost" son Ryan has quit his job at the Mercedes dealership, working a temp job and trying to move into his own place. For Lauri and George Peterson, the romance continues. Lauri lives the life of a privileged South Orange county housewife and charges away on her new black American Express card, a wedding present from her beloved George. Gretchen Rossi meets with realtor Jeana Keough to view a home in Coto with her fiancé, Jeff. Jeff is 23 years older than Gretchen, has been married and divorced five times, has four adult children and is very rich. Jeff also has acute Leukemia. Jeff proposed to Gretchen from his hospital bed just months after they began dating. Later, Jeana decides to gather all the ladies for a private designer label trunk show at her house. She invites her client, Gretchen, to meet the other ladies. Gretchen fields heated questions about whether or not she a "gold digger" and if her breasts are real or fake.
Episode Title: Are They For Real?
Air Date: 2008-11-25
Year: 2008
Watch The Real Housewives of Orange County Season 4 Episode 1 Online Full Episode on Project Free TV. Stream The Real Housewives of Orange County Season 4 Episode 1 Online Free in HD-720p.