The Blacklist Season 7 Episode 5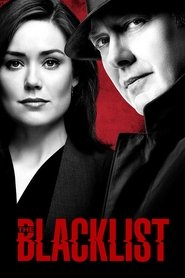 The Blacklist Season 7 Episode 5
Liz and the Task Force investigate an infamous assassin who has a long history of weaponizing diseases, but has now turned to even more insidious activities. Meanwhile, Red and Dembe travel to Cuba in search of a lead, and Aram considers a new relationship. Elizabeth Bogush guest stars.
Serie: The Blacklist
Director: Kurt Kuenne
Guest Star: Billy Eugene Jones, Brett Cullen, David Wilson Barnes, Edward Sass III, Elizabeth Bogush, Gregory Konow, Jefferson Mays, Jimmie Saito, John Thomas Cramer, Justin R.G. Holcomb, Kevin O'Rourke, Salma Shaw, Ty Doran, Zachary Unger
Episode Title: Norman Devane
Air Date: 2019-11-01
Year: 2019
Watch The Blacklist Season 7 Episode 5 Online Full Episode on Project Free TV. Stream The Blacklist Season 7 Episode 5 Online Free in HD-720p.