The Blacklist Season 7 Episode 19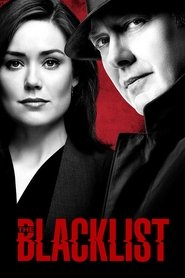 The Blacklist Season 7 Episode 19
The Task Force investigates an accountant who works for lucrative criminals in order to find the violent and thuggish brothers hired for his protection. Meanwhile, Liz must make a momentous decision.
Serie: The Blacklist
Director: Michael Caracciolo
Guest Star: Andrew Beadle, Andrew Dits, Brian Dennehy, Bruce Louis, Colleen O'Shaughnessey, Daniel Gerroll, David Kallaway, Emma Sloan Jacobs, Gary Littman, Gilbert Cruz, Jed Peterson, Joey Slotnick, John Hedges, Julie Nathanson, Kiff Vanden Heuvel
Episode Title: The Kazanjian Brothers
Air Date: 2020-05-15
Year: 2020
Watch The Blacklist Season 7 Episode 19 Online Full Episode on Project Free TV. Stream The Blacklist Season 7 Episode 19 Online Free in HD-720p.