The Blacklist Season 1 Episode 3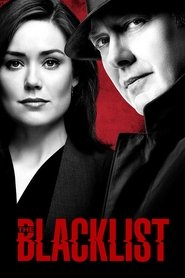 The Blacklist Season 1 Episode 3
The FBI is on the hunt for a high-ranking Chinese spy, Wujing which Red claims has hired him to help decode a classified CIA transmission. Liz, posing as an FBI cryptographer goes with Red to decode the message while protecting US government secrets. Meanwhile, Liz proactively investigates Tom.
Serie: The Blacklist
Director: Brendan Lynch, John Gallagher, Michael W. Watkins, Nicole Phillips, Simone Lageoles
Guest Star: Amir Arison, Andrew Pang, David Andrew MacDonald, Deborah S. Craig, Graeme Malcolm, Heland Lee, Hisham Tawfiq, Jamil Mena, Jeremiah Zinger, Matthew Kim, Ng Chin Han, Rob Yang, Susan Kelechi Watson, Yung-I Chang
Episode Title: Wujing
Air Date: 2013-10-07
Year: 2013
Watch The Blacklist Season 1 Episode 3 Online Full Episode on Project Free TV. Stream The Blacklist Season 1 Episode 3 Online Free in HD-720p.