The Blacklist Season 1 Episode 10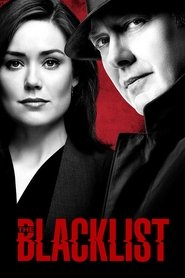 The Blacklist Season 1 Episode 10
Liz infiltrates the blacksite and disarms the signal jammers to call in backup but runs into trouble along the way. The fate of Ressler hangs in the balance as Red tries to bargain with Anslo Garrick. Meanwhile, Tom becomes increasingly worried about Liz' situation and the fate of Red is unknown.
Serie: The Blacklist
Director: Brendan Lynch, Christine Gee, John Gallagher, Michael W. Watkins, Nicole Phillips
Guest Star: Alan Alda, Amir Arison, Amir Darvish, David Carranza, Emily Tremaine, Graeme Malcolm, Hisham Tawfiq, Jane Alexander, Jonathan Tindle, Joseph Ademola Adeyemo, Juan Pablo Veza, Ritchie Coster, Stacey Sargeant, Susan Blommaert, Tony Jeffries, William Sadler
Episode Title: Anslo Garrick (2)
Air Date: 2013-12-02
Year: 2013
Watch The Blacklist Season 1 Episode 10 Online Full Episode on Project Free TV. Stream The Blacklist Season 1 Episode 10 Online Free in HD-720p.