Supernatural Season 9 Episode 6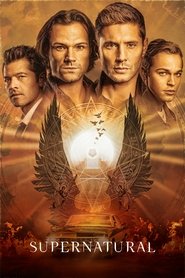 Supernatural Season 9 Episode 6
Castiel is working as a convenience store clerk and learns of a series of local disappearances. He call the Winchesters, but Dean insists on Sam staying with Kevin to research the Tablet while he investigates.
Serie: Supernatural
Director: Rob Spera
Guest Star: Alaina Huffman, Ashton Holmes, Chris Robson, Dave Braithwaite, James Melville, Kalvin Olafson, Mackenzie Cardwell, Mark Sheppard, Mary Galloway, Michael Kopsa, Misha Collins, Osric Chau, Tanya Clarke
Episode Title: Heaven Can't Wait
Air Date: 2013-11-12
Year: 2013
Watch Supernatural Season 9 Episode 6 Online Full Episode on Project Free TV. Stream Supernatural Season 9 Episode 6 Online Free in HD-720p.