Supernatural Season 9 Episode 2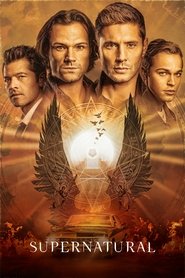 Supernatural Season 9 Episode 2
Dean and Sam take a captive Crowley to the Men of Letters base in the hopes that he will give up the names and host bodies of his minion demons. However, they are called away to investigate the disappearance of three soldiers, which leads them to Abaddon, the Knight of Hell… and forces Ezekiel to take control of Sam's body to save his life.
Serie: Supernatural
Director: Guy Norman Bee
Guest Star: Alaina Huffman, Anthony Konechny, Carmen Moore, Edward Ruttle, Hailey Birnie, Jesse Hutch, Kayvon Kelly, Mark Sheppard, Olivia Ryan Stern, Osric Chau, Paul Rae, Paula Shaw, Ross Douglas Noble
Episode Title: Devil May Care
Air Date: 2013-10-15
Year: 2013
Watch Supernatural Season 9 Episode 2 Online Full Episode on Project Free TV. Stream Supernatural Season 9 Episode 2 Online Free in HD-720p.