Supernatural Season 9 Episode 17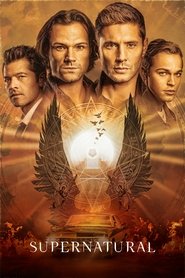 Supernatural Season 9 Episode 17
When Dean chooses to stay in the bunker and try and locate Abaddon, Sam goes to a small Illinois town to investigate a string of vicious murders committed by seemingly harmless individuals. He's unaware that Dean has actually gone out drinking to deal with the strain of unleashing the Mark of Cain.
Serie: Supernatural
Director: Misha Collins
Guest Star: Alaina Huffman, Allen Sawkins, Andrew Dunbar, Christine Bortolin, Gabrielle Giraud, Gil McKinney, Jenny O'Hara, Kurt Max Runte, Marilyn Norry, Mark Sheppard, Matthew McLellan, Patricia Harras, Stevie Jackson
Episode Title: Mother's Little Helper
Air Date: 2014-03-25
Year: 2014
Watch Supernatural Season 9 Episode 17 Online Full Episode on Project Free TV. Stream Supernatural Season 9 Episode 17 Online Free in HD-720p.