Supernatural Season 9 Episode 1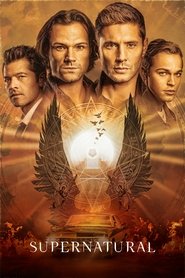 Supernatural Season 9 Episode 1
While Sam hangs on the edge of life and death, Dean appeals to the fallen angels for help. Unfortunately, most of them only see Dean as a means to get to Castiel and exact bloody vengeance on the one who caused them to Fall. Meanwhile, Sam wrestles with his inner demons and Castiel learns what it means to be human.
Serie: Supernatural
Director: John F. Showalter
Guest Star: Dena Ashbaugh, Douglas Roy Dack, Grace Phipps, John Voth, Julian Richings, Kwesi Ameyaw, Lenard Stanga, Lindsay Corbett, Misha Collins, Sean Tyson, Tahmoh Penikett
Episode Title: I Think I'm Gonna Like It Here
Air Date: 2013-10-08
Year: 2013
Watch Supernatural Season 9 Episode 1 Online Full Episode on Project Free TV. Stream Supernatural Season 9 Episode 1 Online Free in HD-720p.