Supernatural Season 8 Episode 3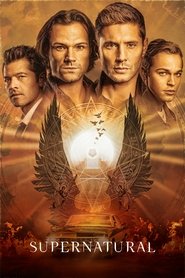 Supernatural Season 8 Episode 3
Sam and Dean investigate a string of unusual murders where the victims were all recipients of organs from the same donor. The killer is captured, but things become even more complicated when the brothers find their killer in a trance mumbling an ancient prayer.
Serie: Supernatural
Director: Jensen Ackles
Guest Star: Aaron Pearl, Alan Ackles, Anjali Jay, Brent Chapman, Daniel Boileau, Darryl Quon, Jesse Franchuk, Kyra Zagorsky, Liane Balaban, Patty McCormack, Paul Boyle, Sean MacLean
Episode Title: Heartache
Air Date: 2012-10-17
Year: 2012
Watch Supernatural Season 8 Episode 3 Online Full Episode on Project Free TV. Stream Supernatural Season 8 Episode 3 Online Free in HD-720p.