Supernatural Season 8 Episode 19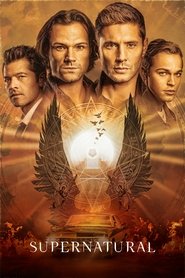 Supernatural Season 8 Episode 19
Sam and Dean respond to a call from Kevin, who is terrified after hearing Crowley's voice in his head. After hearing Kevin's news, Sam and Dean team up with a reaper named Ajay, who helps them deal with the second trial from the Tablet. Meanwhile, Dean receives a visit from Naomi and realizes he must find Benny and ask for a huge favor.
Serie: Supernatural
Director: Guy Norman Bee
Guest Star: Amanda Tapping, Assaf Cohen, Doron Bell, Elizabeth Weinstein, Ellen MacNevin, Emile Bertrand, James R. Baylis, Mark Sheppard, Moishe Teichman, Osric Chau, Ty Olsson
Episode Title: Taxi Driver
Air Date: 2013-04-03
Year: 2013
Watch Supernatural Season 8 Episode 19 Online Full Episode on Project Free TV. Stream Supernatural Season 8 Episode 19 Online Free in HD-720p.