Supernatural Season 7 Episode 7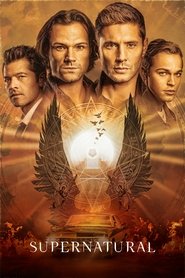 Supernatural Season 7 Episode 7
Sam and Dean investigate the gruesome murders of resident mediums in Lily Dale, the most "psychic" town in America. They discover that an angry spirit is killing off the psychics one by one, but in a town full of people who claim to be summoning spirits, they have a little trouble identifying the medium controlling the ghost.
Serie: Supernatural
Director: Mike Rohl
Guest Star: David Bloom, Dmitry Chepovetsky, Dorian Brown Pham, Gary Jones, Georgia Hacche, Jennifer Koenig, Johnny Sneed, Kathryn Dobbs, Maureen Thomas, Mia Ingimundson, Rukiya Bernard, Tabitha St. Germain, Travis Woloshyn
Episode Title: The Mentalists
Air Date: 2011-11-04
Year: 2011
Watch Supernatural Season 7 Episode 7 Online Full Episode on Project Free TV. Stream Supernatural Season 7 Episode 7 Online Free in HD-720p.