Supernatural Season 7 Episode 2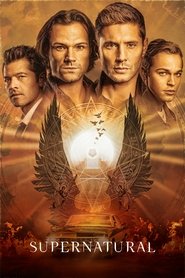 Supernatural Season 7 Episode 2
The broken wall in Sam's head causes him to have hallucinations, and he has difficulty discerning what's real and what's not. Bobby worries that Dean is beginning to stumble under the weight of fighting and keeping an eye on Sam.
Serie: Supernatural
Director: Guy Norman Bee
Guest Star: Benito Martinez, Cameron Bancroft, Isaiah Adam, Justin Breault, Kim Rhodes, Lori Triolo, Mark Pellegrino, Michael Ryses, Misha Collins, Olivia Steele-Falconer, Patti Allan, Travis Nelson
Episode Title: Hello, Cruel World
Air Date: 2011-09-30
Year: 2011
Watch Supernatural Season 7 Episode 2 Online Full Episode on Project Free TV. Stream Supernatural Season 7 Episode 2 Online Free in HD-720p.