Supernatural Season 7 Episode 19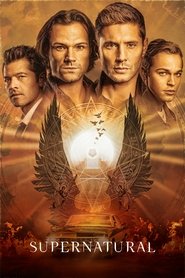 Supernatural Season 7 Episode 19
Sam and Dean get a call from Annie Hawkins, an old hunter friend, asking for help on a case. When they arrive in town, they find out Annie has disappeared. They trace her last whereabouts to an old abandoned house that is haunted by a powerful ghost.
Serie: Supernatural
Director: Tim Andrew
Guest Star: Antonio Cupo, Billy Wickman, Bonn Smith, Craig Erickson, Derek Gilroy, Elysia Rotaru, Farrah Aviva, Jamie Luner, Russell Roberts, Stephanie Van Dyck, Steve Richmond
Episode Title: Of Grave Importance
Air Date: 2012-04-20
Year: 2012
Watch Supernatural Season 7 Episode 19 Online Full Episode on Project Free TV. Stream Supernatural Season 7 Episode 19 Online Free in HD-720p.