Supernatural Season 7 Episode 14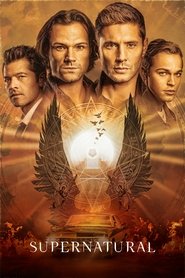 Supernatural Season 7 Episode 14
Sam and Dean investigate strange happenings in a town where childhood fears are coming to life. To Sam's horror his childhood fear of clowns manifests in a very violent and traumatic way which in turn leads to Dean's childhood fear, losing his brother.
Serie: Supernatural
Director: Mike Rohl
Guest Star: Alissa Skovbye, Caitlin Stryker, Caroline Cave, Dagan Nish, Garvin Cross, Jakob Davies, James O'Sullivan, Jennifer Spence, Laura Jaye, Lini Evans, Michael Blackman Beck, Rob van Meenen, Tristan Jensen
Episode Title: Plucky Pennywhistle's Magical Menagerie
Air Date: 2012-02-10
Year: 2012
Watch Supernatural Season 7 Episode 14 Online Full Episode on Project Free TV. Stream Supernatural Season 7 Episode 14 Online Free in HD-720p.