Supernatural Season 6 Episode 5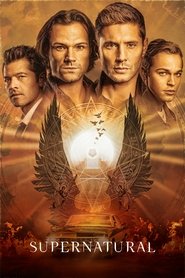 Supernatural Season 6 Episode 5
After a group of young girls go missing Sam and Dean realize that a group of vampires have taken up residence in the small town. After a fight with two of the blood-suckers, Dean is bitten and turns into a vampire.
Samuel tells Dean he can change him back but he'd have to get the blood of the vampire who turned him. Dean infiltrates the nest and runs into the Alpha…
Serie: Supernatural
Director: Rod Hardy
Guest Star: Aren Buchholz, Chad Cole, Charlie Carrick, Cindy Sampson, Elise Gatien, Gregory Fawcett, Jessa Danielson, Joseph D. Reitman, Mitch Pileggi, Nicholas Elia, Rick Worthy
Episode Title: Live Free or Twihard
Air Date: 2010-10-22
Year: 2010
Watch Supernatural Season 6 Episode 5 Online Full Episode on Project Free TV. Stream Supernatural Season 6 Episode 5 Online Free in HD-720p.