Supernatural Season 6 Episode 15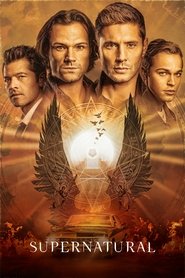 Supernatural Season 6 Episode 15
Dean and Sam find themselves in an alternate reality where everyone believes they are two actors named Jensen Ackles and Jared Padalecki, who star in a TV show called Supernatural about two brothers who hunt monsters.
Serie: Supernatural
Director: Charles Beeson
Guest Star: Art Kitching, Brian Doyle-Murray, Carlos Sanz, Emily Fonda, Garwin Sanford, Genevieve Padalecki, Hilary Jardine, Jason Bryden, Lanette Ware, Lou Bollo, Micah A. Hauptman, Misha Collins, Philip Maurice Hayes, Sebastian Roché
Episode Title: The French Mistake
Air Date: 2011-02-25
Year: 2011
Watch Supernatural Season 6 Episode 15 Online Full Episode on Project Free TV. Stream Supernatural Season 6 Episode 15 Online Free in HD-720p.