Supernatural Season 5 Episode 5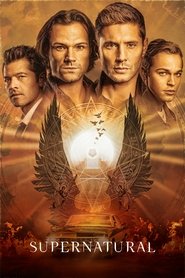 Supernatural Season 5 Episode 5
Sam and Dean head to a small town where people are murdered by famous dead icons. However the brothers come to a dead end when two teenagers reveal they saw Paris Hilton kidnap their friend.
Serie: Supernatural
Director: James L. Conway
Guest Star: Anja Savcic, Brad Dryborough, Bruce Harwood, Cynthia Mendez, Daryl Shuttleworth, David Livingstone, Emily Tennant, Jo-Ann Fernandes, Paris Hilton, Paul McGillion, Paul Statman, Robert Clarke
Episode Title: Fallen Idols
Air Date: 2009-10-08
Year: 2009
Watch Supernatural Season 5 Episode 5 Online Full Episode on Project Free TV. Stream Supernatural Season 5 Episode 5 Online Free in HD-720p.