Supernatural Season 5 Episode 12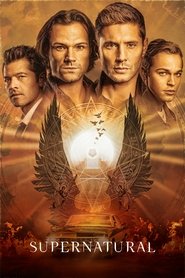 Supernatural Season 5 Episode 12
Gary, a teenage nerd, conjures up a body-switching spell and changes bodies with Sam. Thrilled by his new handsome and built body, Gary (now Sam) investigates a case with Dean and takes advantage of his good looks and age by hitting on women and getting drunk. Meanwhile, Sam is stuck in Gary's teenage body, dealing with intrusive parents and high school.
Serie: Supernatural
Director: Robert Singer
Guest Star: Alex Arsenault, Colton James, Daniela Bobadilla, Debra Donohue, Eileen Pedde, Greg Kean, James Clayton, Lydia Doesburg, Patricia Harras, Sarah Drew, Steve Adams, Tanya Geisinger-McKie
Episode Title: Swap Meat
Air Date: 2010-01-28
Year: 2010
Watch Supernatural Season 5 Episode 12 Online Full Episode on Project Free TV. Stream Supernatural Season 5 Episode 12 Online Free in HD-720p.