Supernatural Season 5 Episode 11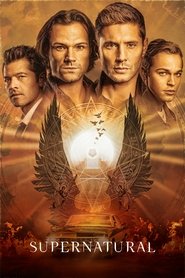 Supernatural Season 5 Episode 11
A former hunter named Martin, who is currently institutionalized, calls Sam and Dean for help investigating a case in the mental hospital. The brothers get themselves admitted as patients to check out the mysterious monster that is attacking the patients, but their incarceration pushes both to the breaking point as they unleash their inner demons against each other.
Serie: Supernatural
Director: James L. Conway
Guest Star: Bronwen Smith, Claire Lindsay, Gwenda Lorenzetti, Holly Hougham, Jon Gries, Juan Riedinger, Kevin O'Grady, Lara Gilchrist, Malcolm Stewart, Michelle Harrison, Tanja Dixon-Warren, Veronika Hadrava
Episode Title: Sam, Interrupted
Air Date: 2010-01-21
Year: 2010
Watch Supernatural Season 5 Episode 11 Online Full Episode on Project Free TV. Stream Supernatural Season 5 Episode 11 Online Free in HD-720p.