Supernatural Season 4 Episode 5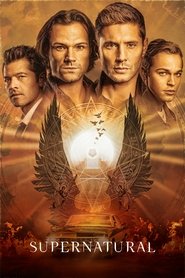 Supernatural Season 4 Episode 5
In a black-and-white world reminiscent of classic horror flicks, the brothers tangle with a vampire, a werewolf and a mummy who are thinning the crowds at a quaint Oktoberfest.
Serie: Supernatural
Director: Robert Singer, Steve Boyum
Guest Star: Carmen Lavigne, Garry Chalk, Giacomo Baessato, Holly Dignard, Jason Poulsen, John Stewart, Melinda Sward, Michael Eklund, Todd Scott, Todd Stashwick
Episode Title: Monster Movie
Air Date: 2008-10-16
Year: 2008
Watch Supernatural Season 4 Episode 5 Online Full Episode on Project Free TV. Stream Supernatural Season 4 Episode 5 Online Free in HD-720p.