Supernatural Season 4 Episode 3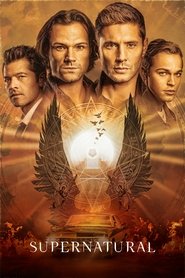 Supernatural Season 4 Episode 3
Back to the future, Castiel sends Dean to 1973 Lawrence, Kansas, where he meets a nice young couple named John and Mary Winchester. Dean's parents. And Mary has a secret.
Serie: Supernatural
Director: Steve Boyum
Guest Star: Allison Hossack, Amy Gumenick, Andy Nez, Christopher B. MacCabe, Genevieve Padalecki, Ken Camroux-Taylor, Mark McConchie, Matt Cohen, Max Lloyd-Jones, Misha Collins, Mitch Pileggi, Nadine Wright, Troy Anthony Young
Episode Title: In the Beginning
Air Date: 2008-10-02
Year: 2008
Watch Supernatural Season 4 Episode 3 Online Full Episode on Project Free TV. Stream Supernatural Season 4 Episode 3 Online Free in HD-720p.