Supernatural Season 3 Episode 11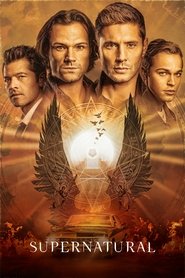 Supernatural Season 3 Episode 11
Dean is killed after looking into a case about the disappearance of a man with Sam. The next morning, Sam is shocked to find Dean alive and is hit with the realization that he is reliving the day before.
Serie: Supernatural
Director: Kim Manners
Guest Star: Andrew McIlroy, Brock Johnson, David Abbott, Dean Moen, Denalda Williams, Derek Green, Jim Beaver, Kasey Kieler, Katharine Horsman, Lloyd Berry, Richard Speight Jr., Rob de Leeuw
Episode Title: Mystery Spot
Air Date: 2008-02-14
Year: 2008
Watch Supernatural Season 3 Episode 11 Online Full Episode on Project Free TV. Stream Supernatural Season 3 Episode 11 Online Free in HD-720p.