Supernatural Season 2 Episode 5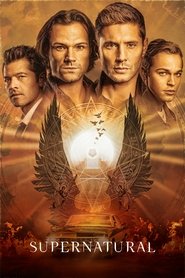 Supernatural Season 2 Episode 5
Sam and Dean meet Andy Gallagher, a slacker with psychic powers of persuasion. Once the brothers learn that Andy's family was visited by the Demon, Sam wonders if he could be one of the special children.
Serie: Supernatural
Director: Tim Iacofano
Guest Star: Alona Tal, Blu Mankuma, Chad Lindberg, Chiara Zanni, Elias Toufexis, Eric Keenleyside, Gabriel Tigerman, Ian Rozylo, Ivan Vance, John Dadey, Rachel Wainwright, Richard Lett, Samantha Ferris
Episode Title: Simon Said
Air Date: 2006-10-26
Year: 2006
Watch Supernatural Season 2 Episode 5 Online Full Episode on Project Free TV. Stream Supernatural Season 2 Episode 5 Online Free in HD-720p.