Supernatural Season 2 Episode 19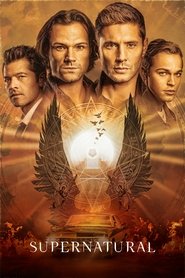 Supernatural Season 2 Episode 19
Sam and Dean allow themselves to be arrested in order to investigate a series of murders inside a penitentiary. However things get complicated when FBI agent Henricksen shows up to take over their case.
Serie: Supernatural
Director: Mike Rohl
Guest Star: Alistair Abell, Andee Frizzell, Bridget Ann White, Byron Lucas, Charles Malik Whitfield, Chris Nowland, Clif Kosterman, Garwin Sanford, James Michalopolous, Jeff Kober, Kurt Evans, Kwesi Ameyaw, Steven Cree Molison
Episode Title: Folsom Prison Blues
Air Date: 2007-04-26
Year: 2007
Watch Supernatural Season 2 Episode 19 Online Full Episode on Project Free TV. Stream Supernatural Season 2 Episode 19 Online Free in HD-720p.