Supernatural Season 2 Episode 15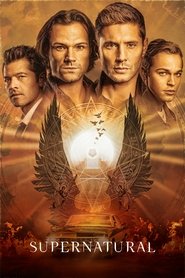 Supernatural Season 2 Episode 15
The Winchester brothers seek the help of their family friend Bobby while investigating a series of unexplained happenings on a local college campus.
Serie: Supernatural
Director: Bradford May
Guest Star: Angela Case, Barclay Hope, Chad Hershler, David Tom, Desireé Loewen, Elena Esovolova, Emma Lahana, Jim Beaver, Mashiah Vaughn-Hulbert, Matreya Fedor, Neil Grayston, Richard Speight Jr., Tara Wilson
Episode Title: Tall Tales
Air Date: 2007-02-15
Year: 2007
Watch Supernatural Season 2 Episode 15 Online Full Episode on Project Free TV. Stream Supernatural Season 2 Episode 15 Online Free in HD-720p.