Supernatural Season 12 Episode 8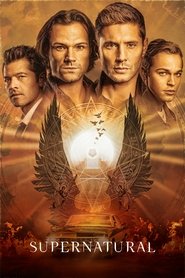 Supernatural Season 12 Episode 8
Lucifer's search for power and influence in a vessel lands him in the White House. The President of The United States unknowingly makes a deal with the devil, leading Sam, Dean, Castiel, Crowley and Rowena to band together to fight the Dark Lord.
Serie: Supernatural
Director: Philip Sgriccia
Guest Star: Adam Fergus, Courtney Ford, David Chisum, David Haydn-Jones, Eddie Flake, Kathleen Duborg, Mark Brandon, Mark Sheppard, Michael Querin, Philip Prajoux, Ruth Connell, Stephen Lobo
Episode Title: LOTUS
Air Date: 2016-12-08
Year: 2016
Watch Supernatural Season 12 Episode 8 Online Full Episode on Project Free TV. Stream Supernatural Season 12 Episode 8 Online Free in HD-720p.