Supernatural Season 12 Episode 5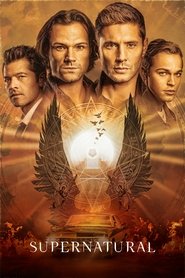 Supernatural Season 12 Episode 5
After learning that the soul of Adolf Hitler has been trapped in a 1930's gold pocket watch, Sam and Dean must act quickly to prevent a group of Nazi necromancers from resurrecting the Führer.
Serie: Supernatural
Director: Nina Lopez-Corrado
Guest Star: Adam Rose, Allison Paige, Ben Afful, Charles Siegel, Colleen Winton, Dustin Lloyd, Gil Darnell, Keenan Tracey, Matthias Brunert, Michael Ryses, Nicholas Harrison, Wolfgang Klassen
Episode Title: The One You've Been Waiting For
Air Date: 2016-11-10
Year: 2016
Watch Supernatural Season 12 Episode 5 Online Full Episode on Project Free TV. Stream Supernatural Season 12 Episode 5 Online Free in HD-720p.