Supernatural Season 12 Episode 2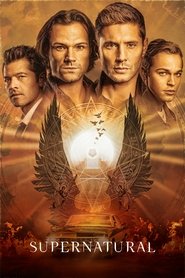 Supernatural Season 12 Episode 2
Dean, Castiel and Mary have a lead on Sam and set out to rescue him. Dean is uncomfortable with putting Mary in danger but she insists on going along. Meanwhile, Crowley is tipped off that Lucifer has taken over the body of rock star Vince Vicente.
Serie: Supernatural
Director: Thomas J. Wright
Guest Star: Adam Fergus, Bronagh Waugh, Elizabeth Blackmore, Emma Johnson, Kailey Spear, Lochlyn Munro, Mark Sheppard, Rick Springfield, Sam Spear, Samantha Smith, Woody Jeffreys
Episode Title: Mamma Mia
Air Date: 2016-10-20
Year: 2016
Watch Supernatural Season 12 Episode 2 Online Full Episode on Project Free TV. Stream Supernatural Season 12 Episode 2 Online Free in HD-720p.