Supernatural Season 11 Episode 9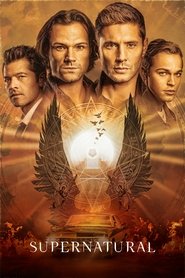 Supernatural Season 11 Episode 9
Amara unleashes her power on the local townspeople as she issues a shocking challenge. Dean tries to better understand the hold Amara has on him, while Sam and Crowley come up with a plan that could have disastrous consequences.
Serie: Supernatural
Director: Robert Singer
Guest Star: Andres Joseph, Antonio Cayonne, Emily Swallow, Lane Edwards, Marc Anthony Williams, Mark Pellegrino, Mark Sheppard, Ron Selmour, Ruth Connell, Tim Dixon, Will E. McDonald
Episode Title: O Brother Where Art Thou?
Air Date: 2015-12-09
Year: 2015
Watch Supernatural Season 11 Episode 9 Online Full Episode on Project Free TV. Stream Supernatural Season 11 Episode 9 Online Free in HD-720p.