Supernatural Season 11 Episode 7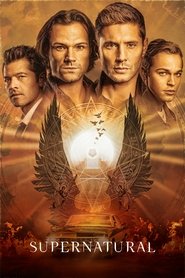 Supernatural Season 11 Episode 7
Sheriff Donna calls Sam and Dean for help after a horrific murder with supernatural elements happens in her town. Sam continues to have visions and asks God for help, which frustrates Dean.
Serie: Supernatural
Director: Tim Andrew
Guest Star: Adrian Glynn McMorran, Brendan Taylor, Briana Buckmaster, Brigid Brannagh, Bruce Blain, Cate Sproule, James Rittinger, Kirt Purdy, Logan Williams, Megan Peta Hill, Pavel Romano, Robert Corness, Victoria Bidewell
Episode Title: Plush
Air Date: 2015-11-18
Year: 2015
Watch Supernatural Season 11 Episode 7 Online Full Episode on Project Free TV. Stream Supernatural Season 11 Episode 7 Online Free in HD-720p.