Supernatural Season 10 Episode 2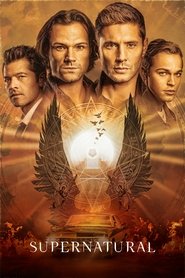 Supernatural Season 10 Episode 2
Crowley is worried about Dean getting out of control, giving him a target to feed the mark. Sam struggles to escape from Cole. Hannah tries to convince Metatron to give Castiel's grace back.
Serie: Supernatural
Director: Thomas J. Wright
Guest Star: Aidan Dee, Brad Kelly, Curtis Armstrong, David Nykl, Diana Bello, Erica Carroll, Erica Tremblay, Lori Finch, Mark Sheppard, Misha Collins, Sean Hewlett, Tara Pratt, Travis Aaron Wade
Episode Title: Reichenbach
Air Date: 2014-10-14
Year: 2014
Watch Supernatural Season 10 Episode 2 Online Full Episode on Project Free TV. Stream Supernatural Season 10 Episode 2 Online Free in HD-720p.