Supernatural Season 1 Episode 5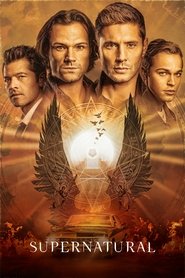 Supernatural Season 1 Episode 5
In suburban Nebraska, a group of partying high school teens jokingly dare their friend Charlie to look into the mirror and repeat "Bloody Mary, Bloody Mary, Bloody Mary," not knowing this will unleash a series of mysterious murders. Sam and Dean realize that Bloody Mary has the power to travel through all reflective surfaces when she is hunting a victim. Worried that teens are accidentally summoning Bloody Mary, Sam and Dean race to destroy the violent spirit before she can kill again.
Serie: Supernatural
Director: Peter Ellis
Guest Star: Adrianne Palicki, Chelan Simmons, Duncan Minett, Genevieve Buechner, James Ashcroft, Jessica King, Jovanna Huguet, Kristie Marsden, Marnette Patterson, Michael Teigen, Victoria Tennant, William S. Taylor
Episode Title: Bloody Mary
Air Date: 2005-10-11
Year: 2005
Watch Supernatural Season 1 Episode 5 Online Full Episode on Project Free TV. Stream Supernatural Season 1 Episode 5 Online Free in HD-720p.