Supernatural Season 1 Episode 2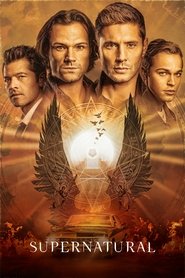 Supernatural Season 1 Episode 2
Sam and Dean follow the coordinates left in their father's journal and land in the middle of the woods where they investigate the disappearance of several campers. The two brothers soon learn they are dealing with a Wendigo, a creature made famous in Native America legends. A Wendigo is a former human whose cannibalism has transformed him into a creature with superhuman strength and speed that feasts on human flesh.
Serie: Supernatural
Director: David Nutter
Guest Star: Alden Ehrenreich, Callum Keith Rennie, Cory Monteith, Donnelly Rhodes, Gina Holden, Graham Wardle, Rhys Williams, Roy Campsall, Tamara Lashley, Timothy Webber, Wren Roberts
Episode Title: Wendigo
Air Date: 2005-09-20
Year: 2005
Watch Supernatural Season 1 Episode 2 Online Full Episode on Project Free TV. Stream Supernatural Season 1 Episode 2 Online Free in HD-720p.