Supernatural Season 1 Episode 18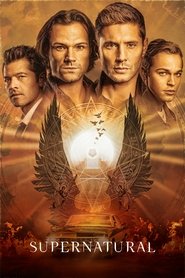 Supernatural Season 1 Episode 18
Sam and Dean battle a Shtriga, a witch that sneaks into childrens' bedrooms and sucks the lives out of them. Dean must relive his childhood when he remembers that he encountered the Shtriga years ago.
Serie: Supernatural
Director: Whitney Ransick
Guest Star: Adrian Hough, Alex Ferris, Ari Cohen, Chandra Berg, Colby Paul, Erica Carroll, Jeannie Epper, Jeffrey Dean Morgan, John Prowse, Mary Black, Ridge Canipe, Stacee Copeland, Venus Terzo
Episode Title: Something Wicked
Air Date: 2006-04-06
Year: 2006
Watch Supernatural Season 1 Episode 18 Online Full Episode on Project Free TV. Stream Supernatural Season 1 Episode 18 Online Free in HD-720p.