Supernatural Season 1 Episode 17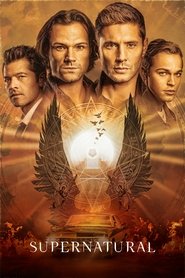 Supernatural Season 1 Episode 17
Sam and Dean investigate the case of a maniacal ghost inhabiting a long abandoned Texas farmhouse known as "Hell House." They believe the ghost is the spirit of a deceased Depression-era farmer who killed his family, but they soon realize it is something far more powerful.
Serie: Supernatural
Director: Chris Long
Guest Star: A. J. Buckley, Agam Darshi, Brittney Irvin, Colby Johannson, Gerry Mackay, Jason Griffith, Jay-Nicolas Hackleman, Krista Bell, Kyle Labine, Natasha Peck, Nicholas Harrison, Shane Meier, Travis Wester
Episode Title: Hell House
Air Date: 2006-03-30
Year: 2006
Watch Supernatural Season 1 Episode 17 Online Full Episode on Project Free TV. Stream Supernatural Season 1 Episode 17 Online Free in HD-720p.