Supernatural Season 1 Episode 12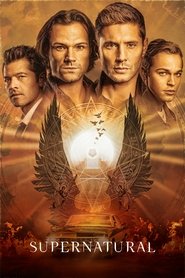 Supernatural Season 1 Episode 12
While battling a demon, Dean is electrocuted, resulting in permanent damage to his heart and leaving him with only a couple of months to live. A despondent Sam searches desperately for a way to save his brother and believes he may have found an answer through a preacher who claims to heal the incurable. However, Dean and Sam discover that the preacher is getting help from the Grim Reaper who is trading one life for another he feels is less worthy.
Serie: Supernatural
Director: Allan Kroeker
Guest Star: Aaron Craven, Alex Diakun, Colin Lawrence, Gillian Barber, Jim Codrington, Julie Benz, Kevin McNulty, Pat Waldron, Rebecca Jenkins, Scott E. Miller, Shawn Reis, Tiffany Lyndall-Knight, Woody Jeffreys
Episode Title: Faith
Air Date: 2006-01-17
Year: 2006
Watch Supernatural Season 1 Episode 12 Online Full Episode on Project Free TV. Stream Supernatural Season 1 Episode 12 Online Free in HD-720p.