Supernatural Season 1 Episode 11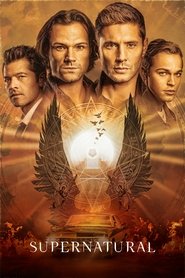 Supernatural Season 1 Episode 11
Sam and Dean finally make contact with their father, but he tells them to stop looking for him and sends them on another ghost-hunting job. Frustrated with their father's evasiveness, Sam sets out alone to find him while Dean stays back to obey his father. Dean investigates a small town in Indiana where couples have gone missing the same day each year and discovers the farmers are sacrificing them to a Pagan God who takes the form of a scarecrow.
Serie: Supernatural
Director: Kim Manners
Guest Star: Angela Moore, Brendan Penny, Brent Stait, Christian Schrapff, David Orth, Dean Wray, Jeffrey Dean Morgan, Leah Graham, Nicki Aycox, P. Lynn Johnson, Tania Saulnier, Tom Butler, William B. Davis
Episode Title: Scarecrow
Air Date: 2006-01-10
Year: 2006
Watch Supernatural Season 1 Episode 11 Online Full Episode on Project Free TV. Stream Supernatural Season 1 Episode 11 Online Free in HD-720p.