Grey's Anatomy Season 3 Episode 7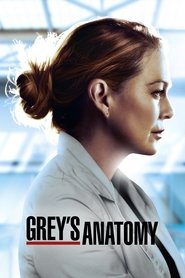 Grey's Anatomy Season 3 Episode 7
The men of Seattle Grace go on a camping trip together, Addison and Callie must team up to work on a patient, Meredith assists Sloan with a procedure unlike any she has experienced, and, suspicious of her recent actions at the hospital, Bailey confronts Cristina. A 9-year-old is seen by Cristina after he swallowed Monopoly game pieces. A pregnant 25-year-old, is brought in after she slipped in the shower. She doesn't want medicine to take away the pain from her injury so not to put her baby's growth in jeopardy. Doctors take care of Daniel, a man who wants a sexual reassignment surgery and who now goes under the name Donna. Accompanying Daniel is his wife of the past 10 years, who was surprised to see him want that surgery but, after much struggling, decided to stay by his side.
Episode Title: Where the Boys Are
Air Date: 2006-11-09
Year: 2006
Watch Grey's Anatomy Season 3 Episode 7 Online Full Episode on Project Free TV. Stream Grey's Anatomy Season 3 Episode 7 Online Free in HD-720p.